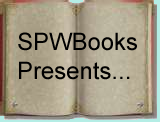 There are many ways that you can contribute to the content of this website.
Fill out a feedback form.
Submit a question to be added to the Frequent Asked Questions.
Add a link to your personal bird related website.

View and sign my guest book.
Contribute your ORIGINAL seagull photos to the website.
Contribute your ORIGINAL seagull article to the website.
Suggest a resource.
Take a survey to help me pick the title of my next book.


Please read our Privacy and Copyright pages before making contributions.
Contributions are published at the discretion of the Webmaster.

All contributions remain the property of the original author/owner. We will only use material that is submitted by the owner.